Bring out a beautiful and eye-catching inner thighs
Lack of exercise in the "adductor muscles" of the inner thighs, will result in a flabby inner thighs and make you hard to close your legs while sitting. It is important to train the adductor muscles for beautiful legs.
By pushing MOMOLADY between your legs. You are able to train the adductor muscles which are rarely been used in daily life. Get true beauty with sleek inner thighs.
Applying "Affective Engineering" to stimulate the motivation to exercise
The concept of "Affective Engineering" is taking the image, sense, and even the emotional effect from human for promoting active motion, and reflecting and expressing that in the design. It was used to stimulate the motivation to exercise and make sustained exercise possible.
MOMOLADY is the form that has arisen from this concept and stimulates people's motivation to exercise from its shape.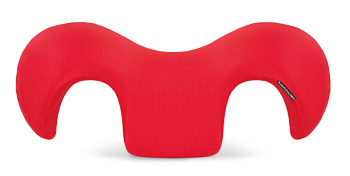 The hold-curve design stimulates motivation to exercise.
MOMOLADY fits the shape of the legs and is designed to wrap up the thighs. The design makes you want to naturally close your legs when it is held between your thighs.
The Feature of MOMOLADY
Durable spiral spring
To avoid the spring from easily detected after using for a long period of time, the spring is designed in spiral shape to make it more durable.

The hand cushion design facilitates intensive training.
Placing your hands on the cushion and relax your shoulder, pressing the inner thighs together to tightens the adductor muscles.
The "Easy Exercise" that you can do within short periods of time
While you are watching TV or reading a book, you are able to casually exercise your inner thighs. You can firmly train your thighs even during the short TV commercial break.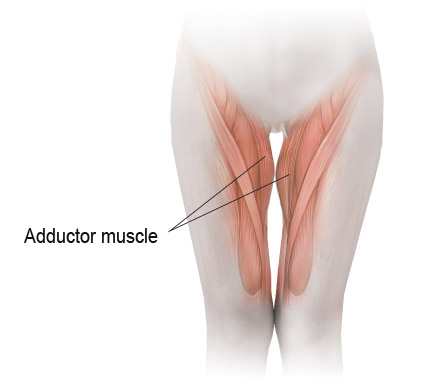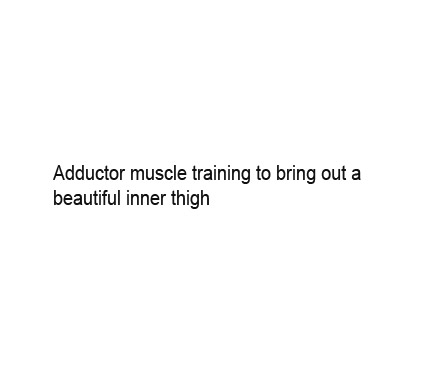 01 Short Shuts the Thighs
Light stretching softens the muscles
02 Strong Shuts the Thighs
Pressing the inner thighs together harder tightens the adductor muscles
Professional Advice
Special training is necessary to shape the hard-to-train inner thighs
---
The "adductor muscles" or inner muscles must be trained to tighten the thighs, which we seldom use these muscles in our daily lives.
To train the adductor muscles, it is essential to have a workout that pushes the muscles of the thighs together inward. Adductor muscle training in standing position will consume extra energy from your shoulder, hand and other muscles for maintaining the posture.
In order to perform effective training, it is important to have a posture which does not disperse force to other parts of the body.
It is possible to have special thighs training by concentrating your strength on your inner thighs. Try to continue the movement and incorporate it into your daily life.
When the adductor muscles is weak...
Adductor muscle is the muscle for pushing the thighs together. If your adductor muscle is weak, your legs will easily turn outward. The inner thighs will sag and fat will be accumulated between the hip and the thighs.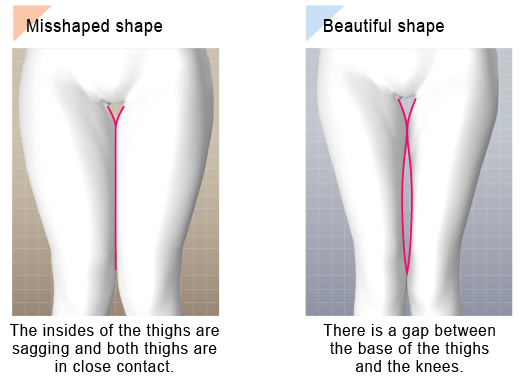 Color