"Swing Training"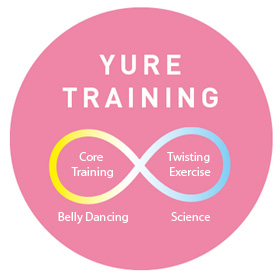 The swing training that CUVILADY makes possible to strengthen the deep muscles in the "Core Training" included in belly dancing and strengthens the abdominal muscles with "Twisting Exercise" born from the scientific study of the movement of athletes.
The swing training combining "Core Training" and "Twisting Exercise" supports the concentrated development of a beautiful waist.
360° turn swing
The CUVILADY securely wraps and holds your lower back. By just swinging, the muscles around your waist move naturally.
In addition, the hard hemisphere state of the lower part of the CUVILADY, you can have swing training in 360° directions.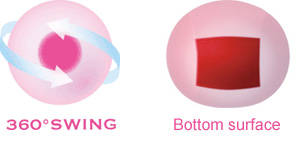 Holds your lower back tight
Since the left and right top sections of CUVILADY are made of soft material, the chair can hold your lower back securely and fits bodies of many different shapes.
3D pelvis seating surface
The seating surface traces the curves of the human body through three dimensions. It fits your lower back and transmits the tilt of the CUVILADY to your body accurately and without waste.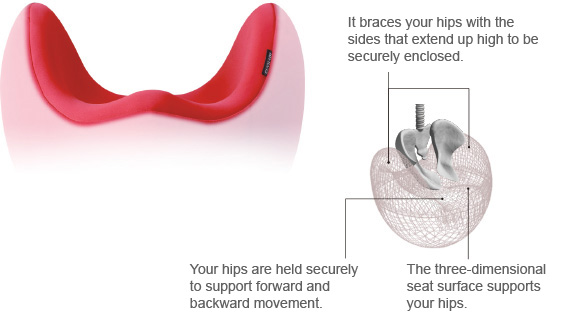 Two Different Sizes
There are two different sizes of CUVILADY for you to choose.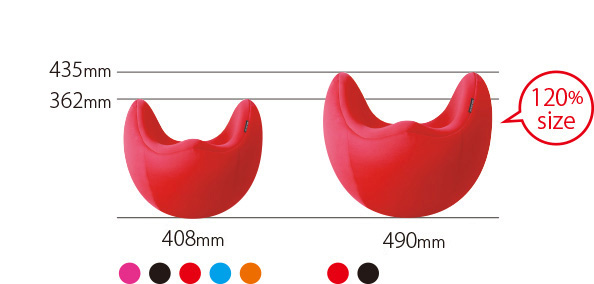 CUVILADY Supplementary
"Fixed chair" with its own special stand
Using the special stand that comes with CUVILADY on the bottom of the main unit turns CUVILADY into a fixed chair.
Support handle
By using the support handle, even a beginner can achieve stable exercise.
CUVILADY Tape
Set up a slim-waisted body target with daily measurements habit.
Workout Program DVD
There are two exercises in the DVD, including "Basic Exercise" and "Advance Exercise", both exercises combined core training and twisting exercise elements and aim for a slim-waist body by working out the movements in the DVD.
Important Note
Please do not let children play with the support handle.
There is a possibility that the support handle is stuck in the head and neck, will not fall out.
Please do not let children play with other accessories (special stand).