Feeling good about your beautiful abdomen everyday
We care about abdomen so much that we would prefer to hide it in our daily life. It is important to train the rectus muscle in the lower abdomen for beautiful abdomen.
By rolling PARALADY, you can train your rectus muscle and also focus on training the lower abdomen. Applying pressure to the muscle, refine and flatten the abdomen. Feeling confident with your beautiful body shape.
Applying "Affective Engineering" to stimulate the motivation to exercise
The concept of "Affective Engineering" is taking the image, sense, and even the emotional effect from human for promoting active motion, and reflecting and expressing that in the design. It was used to stimulate the motivation to exercise and make sustained exercise possible.
PARALADY incorporates this concept into the design, stimulates people's motivation to exercise naturally and continuously.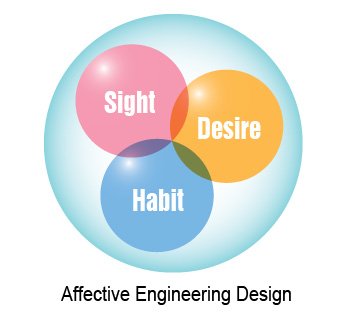 The foot placement is designed as deviated from the center. You can adjust your exercise intensity and pressure to the abdomen by turning PARALADY upside down.