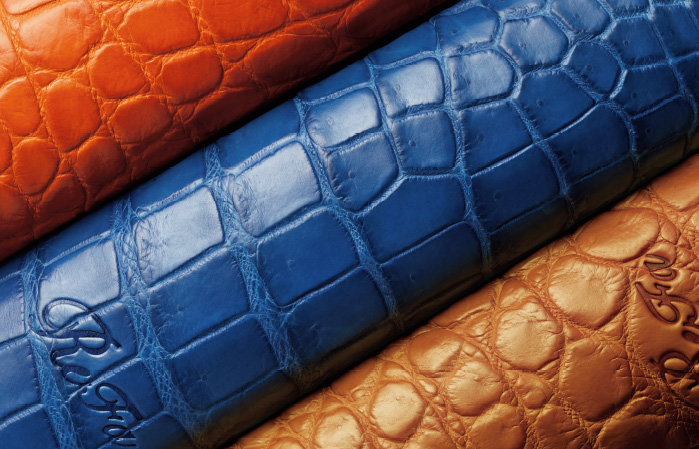 Featuring crocodile leather proudly produced by Heng Long Leather Co. Pte Ltd.,
the world-renowned tanner who serves numerous high end clients.
The more you use it, the more your
hand gets used to the leather and its deep luster grows more refined.
A blend of the platinum glow of the rollers and the
lush crocodile leather creates a presence that not
only delights your sense for luxury, but helps guide your skin to beauty and radiance.